49ers defensive legend Patrick Willis and the Hall of Fame case
For a long time, the first real sign that a 49er game was about to get underway was the emergence of one man.
It began with seeing the number 52 in bold white lettering across a rose red jersey come into focus from the tunnel. The two ground pounds in the end zone, followed by the slow twisting upward flex and finish. Then a fast-paced trot to the center of the field where he prepared to greet and ready his men. There is an era that belongs to Patrick Willis, and with his rare talent level, it extended beyond the franchise.
The discussion of how mighty the linebacker's reign exactly was will only heat up as Willis is Pro Football Hall of Fame eligible for the first time in 2020.
Presumably the consensus by and large will be that Willis is not a Hall of Fame player since he cleaned out his locker for the last time at age 30 after just eight seasons. The gaudy career numbers, while on pace to be better than anyone's in history, were more or less rendered incomplete. That makes this a classic case of quality vs. longevity, and a complex consideration for the committee.
But there is plenty of reason Willis deserves to be enshrined.
By the numbers comparison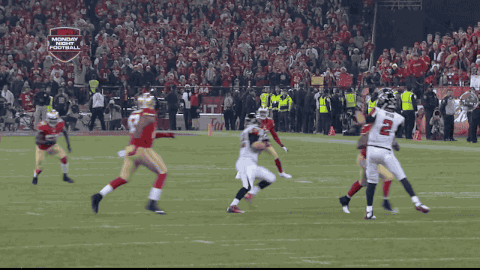 Willis has been compared to former Baltimore Ravens linebacker Ray Lewis since he was a prospect at Ole Miss. Why stop now?
In this particular case, Lewis, who is the modern-day Hall of Fame linebacker, and one of the best interior linebackers of all-time, will serve as the control in the stats-based argument for Willis. Frankly, there will be Hall of Fame middle and inside linebackers in the future that don't accrue the numbers Lewis finished his career with, so take that into consideration when reviewing the following.
Also worth noting, these are strictly numerical projections based on available data. There's no accounting for future injuries or trades, and so on. It's basic math that produced these results (numbers & games played via NFL.com).
In Willis' eight NFL seasons, which consisted of 112 starts in 112 regular season games, he piled up 950 total tackles.
Over that time, he averaged 8.48 tackles per game. To compare, Lewis averaged 6.85 tackles per game over his 17-year career. And Willis for three consecutive years was competing with fellow All-Pro linebacker NaVorro Bowman for tackles, a player who in that category has finished seventh (2011), second (2012), fifth (2013) and first (2015) in the NFL.
If Willis played another eight seasons, which still would've been one less than Lewis, he would've theoretically blown his tackle total out of the water—1,900 to 1,336—which is perhaps the most looked at stat for a linebacker under Hall consideration. Even if you account for missed games, and cut out 200 or so tackles, which would be another season's worth—two less than Lewis now—Willis still would've had roughly 350 more tackles.
Any way you cut it, he was on pace to be top three, if not the all-time tackle leader.
To spin the dial on the microscope a bit more, it is worth noting that Pro Football Reference has Lewis' total at 1,562 solo tackles and 493 assists. Even with that, Willis is neck and neck with Lewis, and according to projections, ahead of Lewis if he plays an even amount of seasons at 17.
And while Lewis would've beaten out Willis in picks, the Ravens LB only had 14 more career breakups in nine more years. Lewis also only had one more defensive touchdown in that time (3 to 2). In another playmaking category, Lewis retired with 41.5 sacks, while Willis finished with 20.5 – again the 49ers linebacker would've been right there with or potentially would've surpassed Lewis if he played 15-17 seasons.
And Lewis, surprisingly, also only forced three more career fumbles than Willis in nine more seasons (19 FF to 16 FF).
So, in almost every measurable category, Willis has Hall of Fame credentials. And this story says he might've been better than what we know as the best. Missing from his résumé, however, are a few big ones: NFL MVP, Defensive Player of the Year and a Super Bowl. Lewis retired a two-time Super Bowl champion, Super Bowl MVP and two-time NFL Defensive Player of the Year.
Lewis never won league MVP. But the last defensive player to do so was New York Giants icon Lawrence Taylor in 1986, and he had to reinvent a position to do so.
Moreover, with the evolution of the game, inside linebackers winning Defensive Player of the Year looks to be a thing of the past. Sacks and interceptions get votes, regardless of a lack of volume in other categories. So, Willis couldn't have been truly expected to win. He missed the era. The last time a MIKE linebacker won, it went to Brian Urlacher in 2005, two seasons before Willis was even drafted.
From 2006 to 2016, it's gone to either a pass rusher or defensive back, with EDGE players getting the last six straight.
Character and impact
Despite all the ferocity and horsepower—the general terror he reigned on the field—Willis was nothing but class off it for a decade in the spotlight, even going back to his college playing days with the Rebels. There were no arrests, internal conflicts or negative rumors.
All the while, Willis was and remains a tremendous asset and friend to the community.
As big as he is, fans had no trouble asking Willis for an autograph; he always made himself very approachable. So, not just in talent, but in character, he was the model player for the organization. He made the NFL, an otherwise seedy business with no real moral compass, a better place. Willis represented it well and made it look better than it actually was.
There is, of course, also something to be said of the impact on his team.
Willis will forever have his own place in 49ers lore, which is saying something. There is overlap, but Montana, Clark, Lott, Rice, Young, Owens, all these players wrote their names into the team's history books. And now Willis owns a generation of 49ers football, a chapter I believe he only shares with Frank Gore. The near decade-long run from 2007 to 2014 was theirs, and they can be incredibly proud of what they made of it.
More specifically, Willis, with what he did for the defense. He, along with Bengals free-agent 4-3-DE-turned-interior-Hulk, Justin Smith, transformed the 49ers from league softies into a warrior culture.
From Day 1 he plugged into a transitioning defense, made the unit functional and intimidating, and raised the bar each year for the future. In the three years leading up to the drafting of Willis, the 49ers' defense ranked 30th, and dead-last twice. Upon Willis' arrival in 2007, they ranked 20th, 23rd, then fourth, 16th, second, second, and third in his final full season in 2013.
The 49ers became hated bullies around the league because the opposition knew, at the least, that Willis was going to put them in the cold tub.
And in house, the ferocious linebacker spearheaded this turnaround with positive reinforcement and work ethic. He generally raised the bar with his leadership by example.
More to the point, all of these intangibles should absolutely matter to the Hall of Fame committee and should be a factor, as we're seeing Terrell Owens pay for his past relationships and personality in the league. So, Willis' impact and accomplishments with the 49ers and in the league, and the manner in which he did it, makes him bust worthy.
Finally, the perception also is, for as long as he was in the NFL, that Willis was the best linebacker in football, often the best defensive player overall and among the top-three or five players in football in an era shared with Tom Brady and Peyton Manning. From a quality perspective, he had a Hall of Fame career. He wasn't just your average multi-time Pro Bowler; that doesn't do him justice.
Common sense selection
You can't keep a Hall of Fame quality player out of Canton because he wasn't willing to trade his brain for a gold jacket. That's essentially what it comes down to, and that'd be the lone reason Willis doesn't get in. Hence, it'd be a bad look for the committee. And on the other hand, it would be a humanizing and scholarly move by the members to evaluate the body of work instead of asking if the NFL squeezed every last drop out of this guy.
If Willis is kept out outside the Canton walls, it's because of the volume, pure and simple. He'd be punished for lack of longevity. And the game didn't even get the better of him, Willis walked away willingly, undoubtedly leaving his mark of the NFL, like others before him.
"We're saying that injuries sapped him, but the cumulative impact still points to Canton. Nobody doubted Barry Sanders's Hall of Fame candidacy when he retired at 30. This is a player who was just as accomplished at a less visible position," Bill Barnwell articulated over at Grantland.
Willis is a five-time All-Pro and a seven-time Pro Bowler. The only time he wasn't an All-Pro or Pro Bowler was his final season in which he only played six games, which means, even as a rookie he was already better than everyone else. And he was consistent—as we said, the stats were well on pace for Canton. His tackle numbers over eight seasons already place him among the most all-time.
Patrick Willis is more of a Hall of Famer than not.
Hero image courtesy Niners Nation
#nfl #patrickwillis #49ers #sanfrancisco49ers #profootballhalloffame #topstories